Pricing
Find Out the Cost of Your Order!
Having too many writing tasks piled up can be rather mind rattling. There is a possibility that it might have crossed your mind that you wished there was someone who could take away all your writing tasks. Well, PapersAce is one of your biggest wishes come true. We provide the best quality of writing services for all academic levels; and the best thing: all at an affordable price. No matter what kind of writing; be it essays, assignments, research paper or even custom papers, we can do it all for you. All you need to do is fill up the order form, complete our order placement cycle and one of our expert writers will start working on your paper.
Our Prices are Dependent on the Following:
Education Level
(High School, College, Graduate, Masters, PhD)
Deadline/Timeline
(3 Hours, 6 Hours, 12 Hours, 24 Hours … 15 Days)
Number of Pages / Word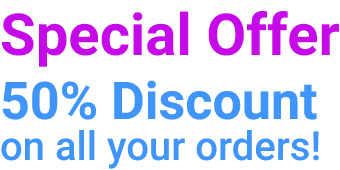 Deadlines

15 Days

10 Days

7 Days

5 Days

4 Days

3 Days

48 Hours

24 Hours

12 Hours

6 Hours

3 Hours
*The price chart shows the price per page (275 words)Note: Prices are in USD 1 page = 275 words
We offer the most suitable pricing plan for our quality writing services. We are confident that our prices are more than affordable and much reasonable compared to others over the internet.
Satisfied With The Prices? Get The Best Quote From Our Experts!
Start a Live Chat OR Call: +1 (856) 381-0370